Pinecrest Residential Locksmith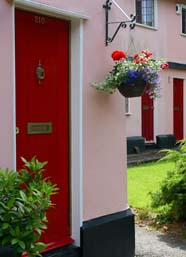 Thank you so much for visiting our site and for showing interest with our company. At Pinecrest Locksmith we are devoted in providing high quality of residential locksmith services for any kinds of residential locksmith security needs in Pinecrest, FL and surrounding area. We are the leading locksmith company that offers the high quality residential locksmith product s and service absolutely very affordable price. We provide the most reliable top of the line locksmith product and services at absolutely the most competitive price in the industry.
Contact us at (786) 228-5688
Our services are available 24 hours a day, 7 days a week to the whole Pinecrest, FL and surrounding area. Our 15 minute response period guarantees quick recovery from your residential locksmith dilemmas and get back in your feet in no time. At Pinecrest Locksmith our technicians is completely trained and fully equipped of modern tools and equipment to apply the most advance technology to assure customers safety 24/7.
Pinecrest Locksmith service all major types and leading brands of residential security hardware and systems for restoration, installations, repairs, maintenance services and upgrades. We also provide the following services:
Residential locksmith services like:
Installation of new lock sets for any doorway accesses and other furniture
All services on master systems and high-security locks
Re-keying and/or new keys made for existing locks and deadbolts
Repair and/or upgrades on all kinds of locks including mailbox and even decorative ones
Installation of peepholes
Installment of a home safe
Other home security systems
Call us at (786) 228-5688
We are your best residential locksmith company in town! So call us now at (786) 228-5688 to avail our services and let our friendly representatives help you with your concerns. Only Pinecrest Locksmith understand your residential locksmith security needs. So for your residential locksmith security needs call us and our expert technicians will be on his way to end your residential locksmith dilemmas!